Stuart Hanson
Chief Executive Officer

Stuart Hanson is Chief Executive Officer at Avaneer Health. He is passionate about creating a better consumer healthcare experience and is focused on creating an inclusive network that ensures all stakeholders have access to comprehensive clinical and administrative data when it's needed most. Stuart previously served in leadership roles for healthcare solutions at JPMorgan Chase, Change Healthcare, Citi, and Fifth Third Bank. He has served as chair of the HIMSS Revenue Cycle Improvement Task Force. Stuart has a bachelor's degree from University of Illinois and an MBA from University of Chicago Booth School of Business.
Melody Billups
Director of Administration

Melody Billups is Director of Administration at Avaneer Health, where she oversees and guides staff responsible for the company's administrative functions. The company depends on her leadership and expertise in board support, corporate policy development, support services, and much more. Melody's continued passion for inclusion and team building has been an essential part of building a vibrant company culture. Before joining Avaneer Health, Melody served as Operations Manager at Grant's Financial Services and has served in various executive assistant roles in the financial services industry, including BMO Harris Bank, Federal Reserve Bank of Chicago and The Boeing Company.
Gerald Bortis, PhD
Chief Technology Officer

Gerald Bortis is Chief Technology Officer at Avaneer Health, where he is responsible for platform and solutions development. He has extensive experience in the use of emerging technologies to address the challenges of healthcare interoperability, data fluidity, and population health. Prior to Avaneer Health, Gerald held senior leadership roles in software development at NextGen Healthcare and Mirth Corporation. Gerald has a bachelor's degree and master's degree in Information and Computer Science and a doctorate in Software Engineering from the University of California, Irvine.
Mary Butler-Everson
Senior Vice President

Mary Butler-Everson is Senior Vice President, Commercial Growth at Avaneer Health, leading client relationship management and development. She was the co-visionary of the payer-provider technology collaborative that is now Avaneer Health and is passionate about finding ways to make healthcare person-centered with innovative technologies like blockchain. Before joining Avaneer, she led B2B healthcare product innovation for PNC Financial services, after serving as chief brand and strategy officer for a national life and health insurance company. Mary spent nearly two decades working in health systems leading in a variety of business strategy/M&A and physician and clinical service management. Mary is most proud of her efforts to collaborate to open the nation's first integrated Center for Lupus and Autoimmunity and most recently being the co-founder to bring together like-minded healthcare leaders to launch Avaneer Health. Mary has a Master of Science from Carnegie Mellon University and a Bachelor of Science from Pennsylvania State University.
Elisabeth Cox
Vice President of Human Resources

Elisabeth Cox is Vice President of Human Resources at Avaneer Health and a Forbes-recognized talent acquisition executive. She is an innovative human capital strategist with extensive experience building teams from the ground up. Prior to Avaneer Health, Elisabeth served in human resources and talent leadership roles at Help at Home, LLC, Skills for Chicagoland's Future, Telecom Brokerage INC., and The Shelby Group. Elisabeth graduated from Northwestern University with a Bachelor of Science in Education and Social Policy.
Steven Nellemann
SVP and General Counsel

Steven Nellemann is Senior Vice President and General Counsel at Avaneer Health, leading the legal and compliance functions to support the company's business operations and growth initiatives. He has extensive experience working with innovative healthcare start-ups and emerging technologies such as artificial intelligence, machine learning, advanced analytics, and blockchain. Prior to Avaneer Health, he served as Senior Associate General Counsel at Anthem supporting its digital health initiatives, and Senior Counsel with the American Medical Association supporting HIT matters and government affairs. Steven received his Juris Doctorate degree from DePaul University, a Master of Science in Informatics from Northwestern University, and a Master of Business Administration from the University of Chicago Booth School of Business.
Kiran Rijhsinghani
Chief Financial Officer (Interim)

Kiran Rijhsinghani is the interim Chief Financial Officer for Avaneer Health, where she leads the finance function while supporting corporate development and strategic growth initiatives. Prior to joining Avaneer Health, Kiran served as a divisional CFO for JPMorgan's $2 billion Payments business, which included the healthcare payments business. Previously, she ran a private healthcare practice in New York City. Kiran started her career as an investment banking analyst at JPMorgan and spent many years at a hedge fund in New York City on the Macro Rates team. Kiran lives in New York City, holds a Bachelor of Business Administration from the University of Iowa, and is a CFA Level 3 candidate.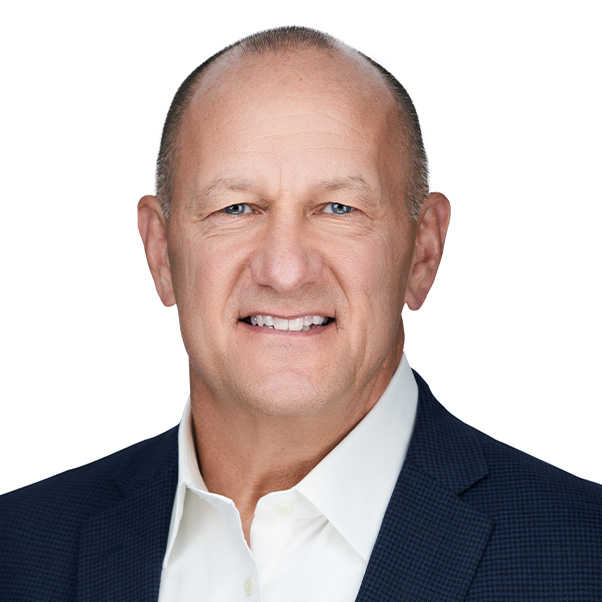 Joe Rostock
Chief Operating Officer

Joe Rostock is the Chief Operating Officer at Avaneer Health, leading engineering, infrastructure, client integration and operations teams. He is a seasoned healthcare industry expert, is skilled at building technology infrastructure for rapidly-scaling healthcare companies, and has a reputation for optimizing technology solutions and operations. Joe joins Avaneer Health from Allscripts and has held executive positions at ComScore, Verizon Communications and Inovalon, where he was responsible for designing and growing tech products and services across business lines.
Rachel Schreiber
Vice President of Marketing

Rachel Schreiber is Vice President of Marketing at Avaneer Health, focusing on driving brand awareness, demand creation, and revenue growth. With nearly 20 years in the health tech industry, she knows marketing is about people and approaches marketing strategy and communications with that in mind. Rachel previously led a marketing consulting firm, creating growth-focused marketing strategies and tactics for health tech and health service organizations. She has served in various marketing leadership roles at Change Healthcare, Best Doctors, and Inovalon. Rachel earned a bachelor's degree from Cornell College.